Posted by Mark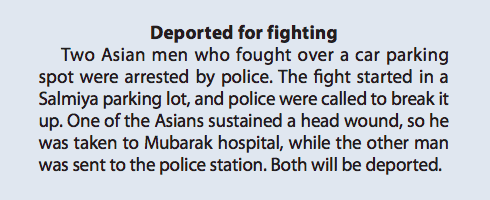 A bunch of people sent me the link to the story below today about two expats getting deported because they fought over a parking lot:
Two Asian men who fought over a car parking spot were arrested by police. The fight started in a Salmiya parking lot, and police were called to break it up. One of the Asians sustained a head wound, so he was taken to Mubarak hospital, while the other man was sent to the police station. Both will be deported. [Source]
Should they be punished? Yes. Deported? No way.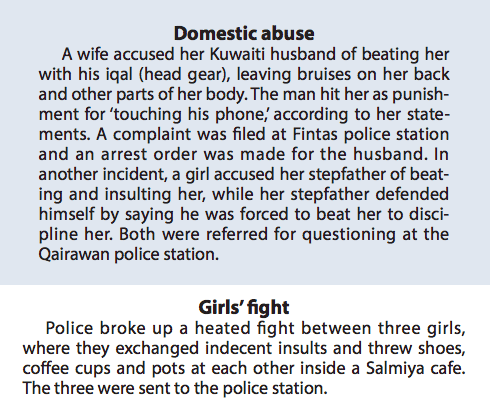 In the paper a day earlier there were two other reports of fights as well (pictured above). One was related to a husband beating his wife and another related to three girls fighting at a cafe. Were they also deported? I doubt it. This whole deportation thing is unjust, confusing and it doesn't look like it will be applied to everyone.