Posted by Mark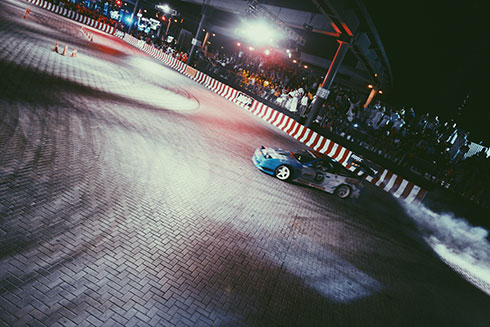 Red Bull sent me to Dubai this past weekend to watch the Red Bull Car Park Drift finale that was taking place there. The Red Bull event was actually part of a full day of activities all automotive related that was being held at the Meydan Race Track as part of the UAE National Day celebrations. There were a ton of activities taking place with the whole thing kinda feeling like a super large car meet since there were lots of personal cars being displayed all over the place ranging from pimped out Camaros all the way to Bugattis. The Red Bull Car Park Drift was the last event taking place that day so there was a huge crowd that had gathered all around the track to watch the finals.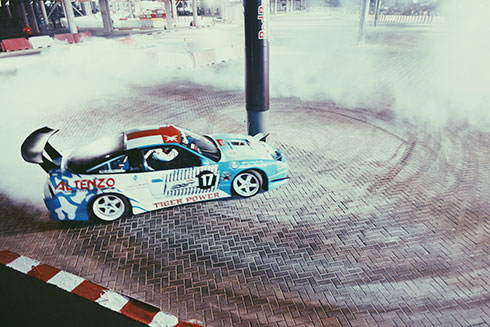 Drifting for those of you who don't know is a driving technique where the driver intentionally allows the car to lose traction and slide sideways while still maintaining control of the car. Since I was invited to the event by Red Bull I had access to the media area which is where I took all my shots from. There were 16 competitors taking place in the final including ones from Kuwait who didn't end up performing too well. I personally loved the driving style of Ali Al Bloushi from Oman whom I thought for sure would end up winning but sadly ended up coming second.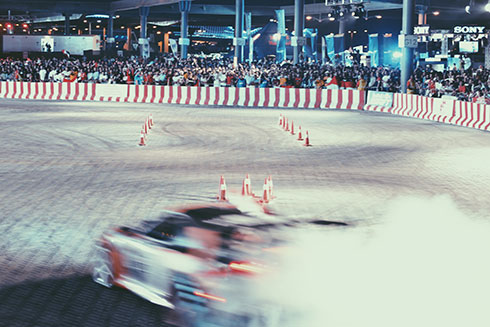 The setup and the whole event including the location was just fantastic and Red Bull is now planning to bring the finals to Kuwait next year. If it ends up with a setup thats even remotely close to the Dubai event then we're going to be in for a treat.