Posted by Mark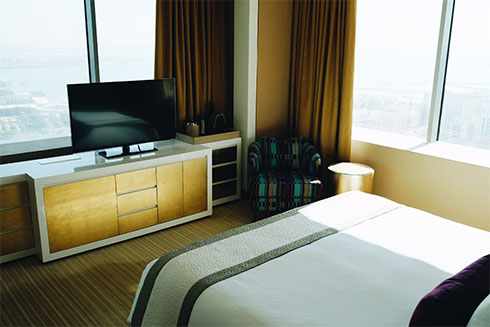 Last week I ended up going to Bahrain for the GulfRun event but also because I was taking refresher riding lessons with Harley Davidson. Harley have a few of riding events every year that take place in different countries where they invite the press on road trips to check out their bikes. I've had to pass on the last two rides since I hadn't ridden a bike in years (Vespa not included). So they decided to give me refresher lessons and since they have a training center in Bahrain I decided to do it there during GulfRun weekend. I ended up being put up at The Domain Hotel and since I was fairly impressed with the hotel I figured I'd write about.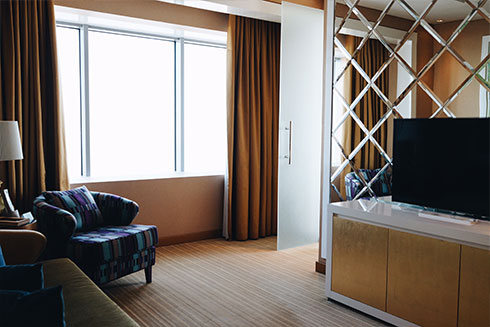 The hotel is located around 12 minutes from the airport and in a skyscraper, one of the tallest in the area. The hotel reception area is located on the 16th floor and honestly didn't look so great. The ceiling was low, the furniture a bit tacky and overall it just didn't look impressive. Once I checked in though I headed up to my floor which was the 30th and thats when things started looking a lot better.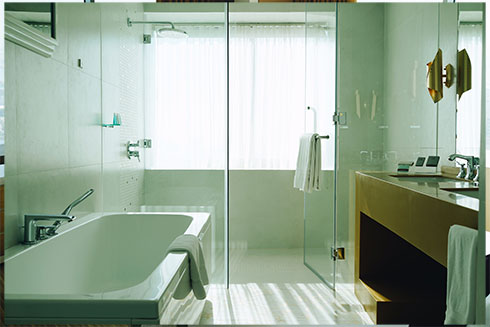 Since the hotel wasn't very busy I got upgraded to "The Corporate" room which was a corner suite. The room was spacious with a living area, a guest bathroom and an insane view. The main bathroom was also humongous with it's own large window near the shower which is pretty convenient for exhibitionist.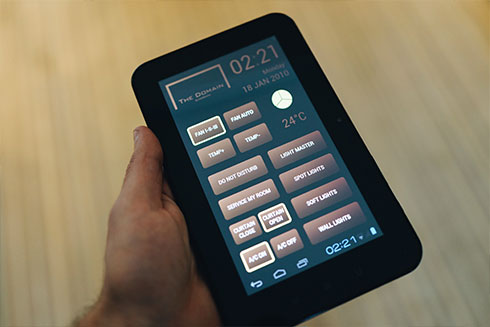 My favorite part about the room was the fact I could control various aspects of it using a tablet including the lights, the air conditioning and the curtains. I liked waking up in the morning and clicking a button on the tablet to have all the curtains in the room open up automatically.
During my previous trips to Bahrain I stayed at the Ritz Carlton which I loved. Although I prefer the room at The Domain (the Ritz rooms feel outdated), the rest of the hotel can't really compete in anything else… except the price. While rooms at the Ritz start at around KD120 a night, at The Domain the prices start at around KD40 which is a big difference. So if you're looking for an affordable place to stay while in Bahrain The Domain might be a good option. [Link]