Posted by Mark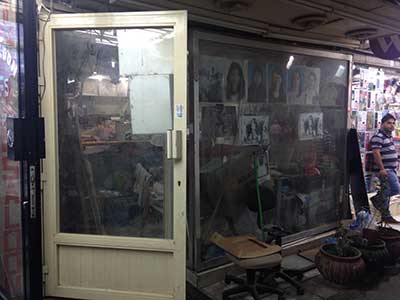 In case you haven't been following up on this story check [this post] and [this post]. Last night I passed by the store with @neatkw since they offered to help tidy up the old man's store. Yesterday was the first time I actually got to see the store properly from behind the counter and also upstairs and I am at loss for words. The place needs a lot more than just tidying.
Originally I thought that the old man was sleeping in his studio upstairs but when I went up I realized there was no bed and there was no studio. The top floor was just full of random junk, garbage, dust and even an old fridge that was over 40 years old. From what we could gather from the old man, he was sleeping on his chair on the ground floor of the store. The whole shop is just covered with a very thick layer of dust, there is barely enough room to walk and just two chairs to sit in. While trying to talk to the old man he casually pulled out a bunch of crisp 1/4 dinar notes dating back to the pre-1990 invasion like he just popped out of a time machine. He then proceeded to rip the notes up because he said they were illegal and he didn't want to get arrested. Randomly all over the store are black and white photos probably dating to the 60s covering random events in Kuwait like sports, fires and even a flood. Communicating with the old man is difficult, he doesn't have a timeline and he forgets a lot. You can't tell if an incident that happened to him took place last week or took place 20 years ago.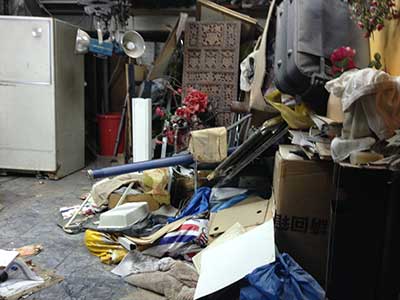 So this is what's happening now. The two kind ladies from @neatkw are going to try and find his sponsor and get more details off him. Then based on that conversation figure out what to do next. I personally think the old man needs proper care, somewhere like an old people's home. He needs people around him to talk to and he needs someone to take care of him. If that doesn't work out the idea is to make his store (which isn't really a store right now just an indoor junkyard) more comfortable for him like replacing the old broken down film developer with a bed and clearing out all the garbage and adding other amenities like a proper bathroom.