Post by Mark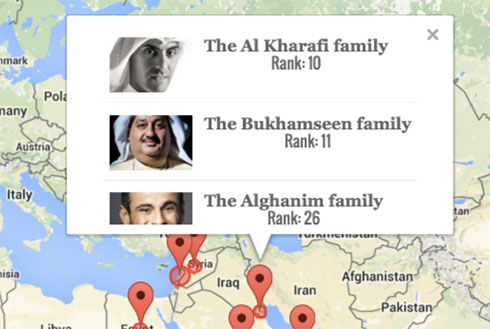 Arabian Business have released their World's 50 Richest Arabs list for 2016 and Kuwait made the list three times:
10- The Al Kharafi Family
11- The Bukhamseen Family
26- The Alghanim Family
The richest Arab is Prince Alwaleed bin Talal Al Saud from Saudi Arabia but thats not a surprise. What is a surprise to me at least is that 7 people from Lebanon made the list including Joseph Safra whom I hadn't heard of before coming in 2nd place. Due to the amount of wealth in Kuwait I just expected more people from Kuwait to make the list although a lot of Kuwaitis are not on the list like Mohammed Alshaya because Alshaya is a private and family-owned business and so their finances are a secret.
Check out the full list [Here]